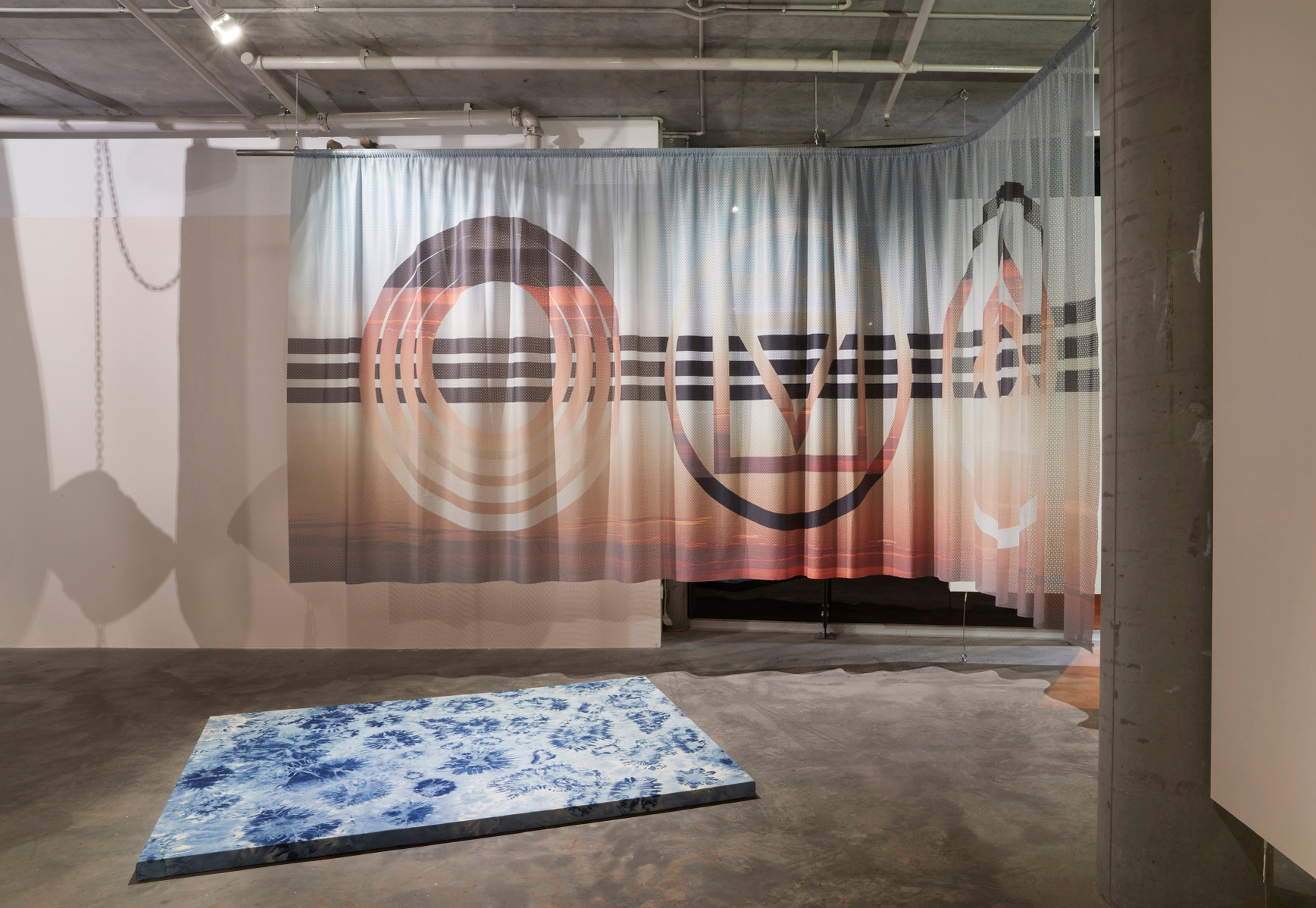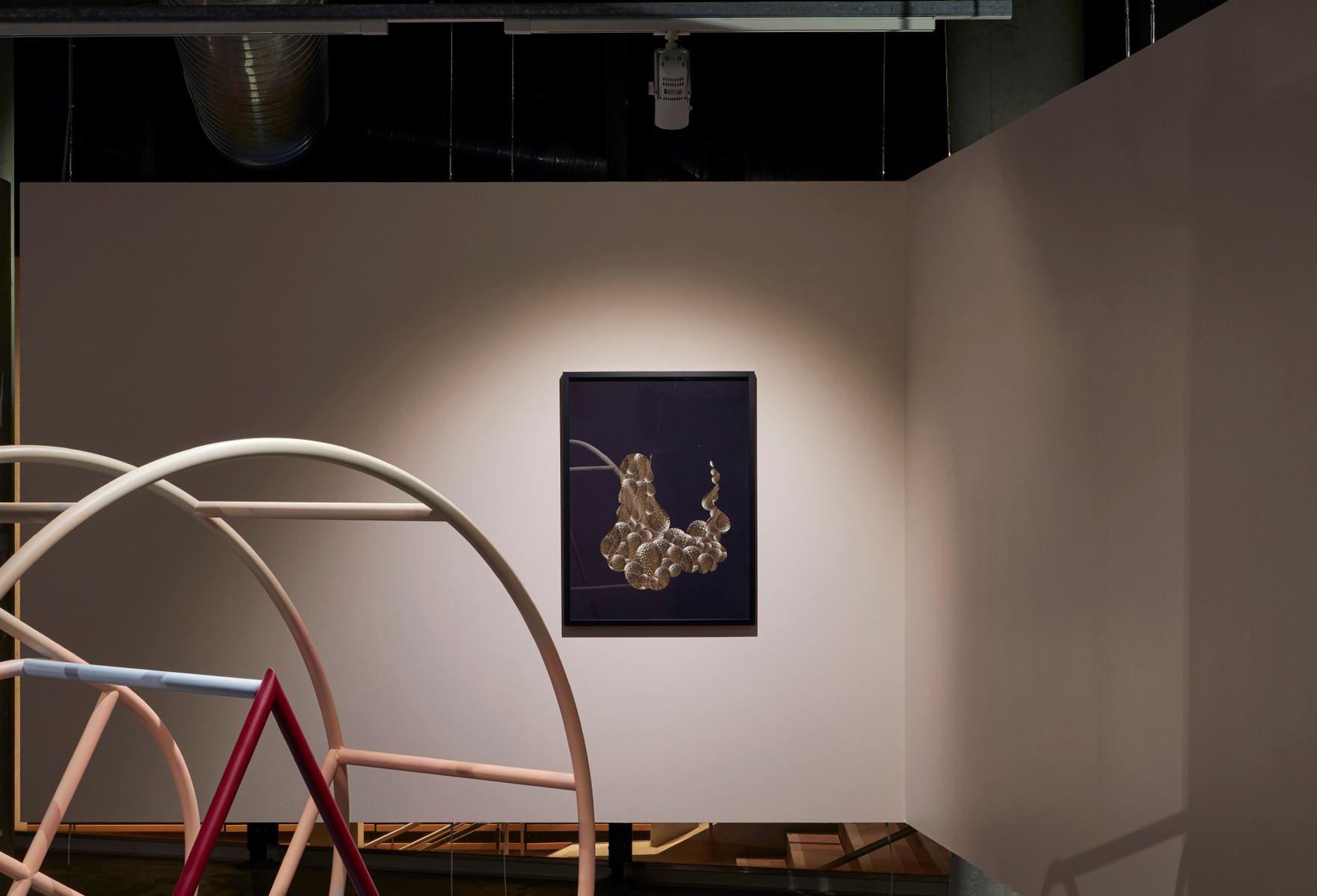 Karma is a bitch examines metaphysical and utopian impulses of the recent past; visual cultures of the 1970's American West Coast counterculture, 'New Age' spirituality and more recent tendencies towards self-help and
therapeutic culture. The installation uses strategies of appropriation, hybridity and nomadic meanings that are contingent and subject to multiple interpretations of the contemporary esoteric movement.
The sculptures borrow visual cues from 1970's soft furnishings, colours and form to embody an 'interior'. By remaking a new spiritual language through appropriation, the artist contemplates the consciousness of the 1970's in order to interogate the language of contemporary spiritual awareness. The wellness lifestyles sought by contemporary urban population (organic food, reshaping the body, spiritual renewal) suggest a fundamental conflict with existence, progress and indirectly question values of the modern world. Using tropes of the postmodern esoteric, the installation intends to reveal the connections between the desire for spirituality and contemporary narratives where hope, desire, failure and dystopia collide.

By looking back to investigate utopian elements of previous eras, this installation seeks to reimagine and remodel alternative worlds as intimations of possibility and an approach to navigating the dystopic.